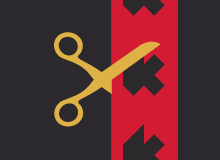 KIKK 2012 - Travel in the direction of your fear !
Le compte à rebours est lancé pour le prochain KIKK Festival.
Festival digital international récurrent, KIKK explore les implications économiques et artistiques des nouvelles technologies, considérant que s'approprier ou anticiper le changement permet de le transformer en opportunité. KIKK sonde le sujet en intégralité : au travers des espaces Konference, WorKshop et eKsperience, il désire offrir l'accès à l'information et à l'expérimentation de ces nouvelles possibilités au public. Avec KIKK KocKtail, le festival met aussi à l'honneur le networking et l'échange entre professionnels et passionnés.
L'équipe du KIKK vous donne rendez-vous ces 08 et 09 novembre pour 48h de délire créatif, technologique et avant tout humain!